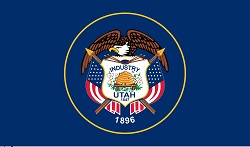 A new law in Utah to encourage the use of biodiesel is getting a tepid reception from the industry it purports to help. This article from Biodiesel Magazine says H.R. 5 is supposed to support the continued development and implementation of biodiesel in the state, but at least one biodiesel maker is less than enthusiastic about its approval.
"It appears that H.R. 5 is just a simple resolution and lacks any real substance to further the promotion and use of biodiesel in the state of Utah," Graydon Blair, owner of Utah Biodiesel Supply, tells Biodiesel Magazine.
While the resolution is clearly supportive of biodiesel, exactly how the state plans to promote biodiesel is less clear.
"By passing these two coordinated bills—H.R. 5 and S.B. 242—aimed at advancing biofuel production and utilization in the state of Utah, the state has recognized the value of biofuels as a means both to improve air quality along the Wasatch Front, and to advance other key goals such as job creation and the environmentally sound recycling of waste materials," Nate McDonald, public information officer for the office of Utah Gov. Herbert, tells Biodiesel Magazine.
Blair told the magazine he would have liked to have seen some kind of action plan built into the bill that would have actually increased the use of biodiesel in Utah.