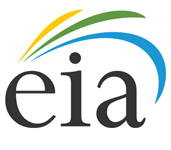 The latest Short-Term Energy Outlook from the U.S. Energy Information Administration (EIA) shows that the growth of solar power will continue to make good gains. EIA Administrator Adam Sieminski made the following comments in the May report:
Renewables:"U.S. solar-electric generation capacity has increased significantly in the last four years. EIA expects continued robust growth in solar electricity generation. EIA currently expects that utility-scale solar capacity will increase by over 50% between 2013 and 2015, with utility-scale solar providing about one half of 1% of total electricity generation in 2015. Growth in customer-sited solar capacity is expected to exceed utility-scale solar growth over this same period. Customer-sited units provide most of the nation's solar power."
Meanwhile, underground storage of natural gas supplies remains well below average but is expected to rebound through the summer and fall.
The report has some good news for drivers as well. Record U.S. crude oil inventories are expected to help push down gasoline prices by as much as 20 cents per gallon by September.