Student's attending Texas Tech University now have more educational opportunities around wind energy. The University's National Wind Institute and DNV GL are collaborating on a teaching project to expand the availability of wind power courses. Classes will be provided through both in-class and online channels enabling global access to cutting edge instruction and utilizing real-life case studies from the wind energy industry. This collaboration will strengthen future workforce development and allow students in remote locations to participate in a high-quality, certified education process.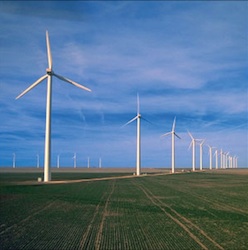 "The National Wind Institute strives to educate the next generation of wind energy professionals," said John Schroeder, director of the National Wind Institute (NWI). "This partnership with DNV GL is another yet another step forward to advance wind energy research and education."
The program adds depth to Texas Tech's wind energy program by adding four classes containing up-to-the-minute wind industry case studies developed and led by DNV GL experts who can draw on the company's 30-year history of involvement in all aspects of the wind industry.
By combining DNV GL's industry expertise with Texas Tech's academic excellence, students will have access to wind industry experts to provide current, real-world experiences to supplement the academic fundamentals while working to attain either a managerial or a technical focused Wind Power Certificate from Texas Tech. The program is open to qualified undergraduate and graduate students, and each course will contain cutting edge content from DNV GL, which is known for its high-quality workforce training and thought leadership in the renewable energy industry.
"Renewable energy professionals worldwide already rely on a variety of DNV GL's existing training programs," said Kevin Smith, director at DNV GL. "We are excited to participate with Texas Tech in training the wind industry's future workforce and graduates with industry specific knowledge and case studies so they have increased familiarity with the latest business needs and challenges. We look forward to further collaboration with Texas Tech to educate the wide range of professionals required to meet national wind energy goals – both in the U.S. and other countries."
This collaboration is slated to last three years and planned to start July 2014 once details are finalized.