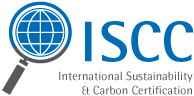 U.S. makers of biodiesel from used cooking oil (UCO) will be able to learn how to get their green fuel into the European marketplace. The International Sustainability and Carbon Certification (ISCC), the global leader in certifying UCO and other feedstocks for the European biofuels market, holds a workshop on the subject July 8th in Chicago.
"In order for feedstocks to be used in the European Union (EU) they must first be independently certified as sustainable by a system like ISCC," said Dr. Norbert Schmitz, Managing Director of ISCC. "There are certain requirements that must be met by United States (US) and Canadian companies supplying UCO to this large market. The purpose of the workshop is to advise waste oil collectors and traders exactly how to do get certified for export into the EU market and to explain to auditors how to verify," said Dr. Schmitz.
The EU market for UCO has dramatically increased over the past year and North America has become a major supplier in this market. "A key reason for interest in the EU market has been pricing," said Dr. Schmitz. "The UCO market in the EU has commanded premium prices and as a result generated large interest from North American exporters."
For more information and registration, click here.