New data from the Iowa Department of Revenue shows major growth in the use of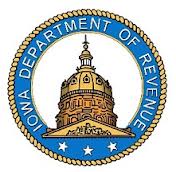 higher-level blends of ethanol and biodiesel in 2013. The report showed 2013 sales of pure biodiesel (B100) increased 24 percent over 2012, setting a new record of 28.9 million gallons. Biodiesel also saw a 21 percent increase in blended gallons sold, with immense growth in B10 (a fuel blend containing 10 percent biodiesel). Sales of B10 increased by nearly 121 percent, from 32.8 million gallons sold in 2012 to more than 72.4 million gallons sold in 2013. Nearly half of the diesel sold in Iowa is now blended with biodiesel.
The report also showed sales of mid-level ethanol blends, from E15 to E69, increased more than 158 percent in 2013, totaling more than 5.4 million gallons sold. Sales of E85 also hit an all-time high with more than 11.1 million gallons sold, an increase of 18 percent over 2012.
"Iowa motorists and retailers showed a serious commitment to higher-level ethanol and biodiesel blends in 2013," said Monte Shaw, Iowa Renewable Fuels Association (IRFA) executive director. "The biodiesel sector realized the most growth, with retail locations moving away from low-level blends like B2 to offer consumers B5, B10, and B20. This shows biodiesel is a proven, high-quality fuel and consumers will choose it when offered."
Shaw added, "Across the board increases in the use of ethanol blends above E10 prove, despite the petroleum industry's well-funded scare campaign, consumers prefer low-cost, homegrown ethanol. The EPA's proposal to slash 2014 targets under the Renewable Fuel Standard would be detrimental to the great progress we've made improving air quality and increasing our energy security through domestically produced, less expensive ethanol and biodiesel blends."