Biofuel groups are happy today with the decision handed down by the District of Columbia Circuit Court rejecting a petition filed by Monroe Energy, LLC that challenged the Environmental Protection Agency's (EPA) 2013 Renewable Fuel Standards (RFS). Several biofuel organizations intervened in the case including the Renewable Fuels Association, Growth Energy and the Biotechnology Industry Organization.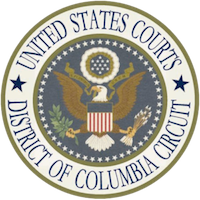 After EPA reduced the cellulosic biofuel volume for 2013, Monroe Energy challenged EPA's decision not to reduce the renewable fuel and advanced biofuel volumes by the same or a lesser amount. The Court rejected Monroe Energy's argument that EPA's decision served no "statutory purpose," and reaffirmed Congress's directive that EPA ensure that U.S. transportation fuel contains at least the volumes provided in the statute. The Court also rejected Monroe Energy's attempts to revisit decisions about the RFS program that EPA made in earlier years, stating that "the time to challenge that decision has passed."
The biofuel groups said that today's decision is a victory for American consumers, renewable fuel advocates, and the RFS program. Once again, they note, the Court has rejected attempts of the anti-biofuel parties to undermine the RFS in court. The RFS is arguably the nation's most effective energy policy. It has spurred the development of a domestic biofuels industry that is creating hundreds of thousands of jobs that cannot be outsourced. In addition, it is providing environmental benefits, helping to decrease the nation's reliance on imported oil, and reducing prices at the pump, as Congress intended.