A special pre-conference workshop has been added to the World Congress on Industrial Biotechnology that is taking place May 12-15, 2014 at the Pennsylvania Convention Center in Philadelphia. "U.S. Policy Outlook: From the RFS to Tax Reform to Farm Bill Implementation – What Lies Ahead for Advanced Biofuels and Renewable Chemicals?" is designed to assess the threats and opportunities on the U.S. federal policy landscape for 2014. Issues discussed will include the Farm Bill, tax reform and potential changes to the Renewable Fuel Standard (RFS).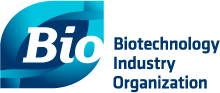 "This robust policy discussion is a great way to start to the world's largest event on industrial biotechnology. Industrial biotechnology touches all of our lives and changes to these policies could have significant impact the industry's future growth," said James Greenwood, President and CEO of Biotechnology Industry Organization. "I am pleased to lead a panel of such prominent policy experts in a conversation during a time when the Renewable Fuel Standard, the Farm Bill and tax reform have become top Congressional priorities, the Obama Administration and key federal agencies."
Pre-conference Workshop on U.S. policy outlook for industrial biotechnology will be moderated by James Greenwood, President & CEO, Biotechnology Industry Organization, with opening remarks from Representative Allyson Schwartz (D), Member of Congress for Pennsylvania's 13th District and Candidate for Governor of Pennsylvania (invited). Panelists include James Massie, Alpine Group; Ryan Stroschein, Green Capitol LLC; Tim Urban, Washington Council Ernst & Young; and Dr. Matt Carr, Managing Director, BIO.