A group of industrial biotechnology companies have joined forces to form the Brazilian Industrial Biotechnology Association (in Portuguese ABBI – Associação Brasileira de Biotecnologia Industrial). This new association (ABBI) brings together companies and institutions developing and using microorganisms and its derivatives to deliver renewable products for industries and consumers worldwide. ABBI's primary objective is to foster a dialogue within Brazilian society about the advancements of industrial biotechnology in Brazil. The founding members of ABBI are Amyris, BASF, BioChemtex, BP, Centro de Tecnologia Canavieira, Dow, DSM, DuPont, GranBio, Novozymes, Raízen and Rhodia.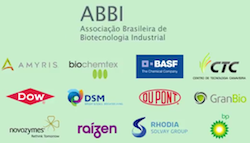 ABBI will promote a dialogue with stakeholders and policymakers to improve Brazil's biotechnology regulations and update current legislation in light of technological advances of the last several years. The trade association also believes there is room for improvement in Brazil's patent laws, particularly as they relate to biological products and processes. The group supports additional investments in research and development, capacity and training for skilled and technical labor, and laboratory infrastructure.
"The establishment of ABBI is important for the Brazilian government as this group is reliable partner in the formulation of a coherent positive agenda, with proposals for the advancement of business and technology," said Luciano Coutinho, President of the Brazilian Development Bank (BNDES), who participated at the event launching ABBI yesterday in São Paulo. BNDES has invested R$1.2 billion (about US$540 million) in biotechnology projects in Brazil.
Brazil is one of most biodiversity rich countries in the world and provides good conditions to utilize industrial biotechnology to make significant gains in productivity and competitiveness. The use of such biotechnology can increase productivity, improve process efficiencies, and reduce waste and pollution in Brazil and beyond. Speaking at the event in Brazil yesterday, Professor Greg Stephanopoulos, of the Bioinformatics & Metabolic Engineering Laboratory at the Massachusetts Institute of Technology, stated that industrial biotechnology would help Brazil take a leadership position in the 21st Century global economy.