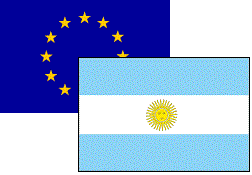 Argentina has formally presented its case in the dispute with the European Union over EU antidumping duties imposed on Argentine biodiesel. This story from Biodiesel Magazine says the Europeans claim the South Americans' green fuel, as well as biodiesel coming from Indonesia is unfairly priced, a point disputed by the Argentinians.
In its complaint, Buenos Aires contends that Brussels incorrectly calculated the final duties by failing to take into account records kept by the exporters or producers under investigation; did not determine production costs in the country of origin; and also included costs not associated with the production of the goods in question.
In addition, according to Argentina, the EU failed to conduct an objective examination of the elements such as volume and price effect of the purportedly dumped imports in its determination of injury to the EU domestic industry. Argentina is also questioning the objectivity of the EU's examination of the causal relationship between the alleged dumping and injury.
The dispute has had its second hearing before the WTO's Dispute Settlement Body.