During a ceremony in San Francisco, California, winners of the inaugural Renewable Energy Power Awards were announced by Novogradac Journal of Tax Credits at the Novogradac Financing Renewable Energy Conference.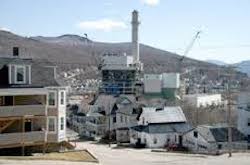 "We are pleased to congratulate the winners and honorable mentions of the inaugural Renewable Energy Power Awards for their exceptional work in bringing the benefits of renewable energy to communities across the country," said Michael J. Novogradac, CPA and managing partner of Novogradac & Company LLP. "As the first recipients of the Renewable Energy Power Awards, our honorees have set high standards with the caliber of their work and I look forward to seeing other worthy projects recognized by these awards in the years to come."
The Renewable Energy Power Awards were presented to development teams involved with effective and innovative renewable energy tax credit projects that created jobs, provided positive community impact and reduced energy footprints. Developments eligible for consideration used the federal renewable energy investment tax credit (ITC), the federal renewable energy production tax credit (PTC) and/or Section 1603 cash grant funds. Awardees were recognized in three categories:
Financial Innovation: Winner: Burgess BioPower LLC, projected developed by Cate Street Capital Inc.
Overcoming Obstacles: Winner: Cape and Vineyard Electric Cooperative Inc. and Town of Dennis Solar Project, developed by American Capital Energy Inc.
Small Community Project: Winner: Little Deschutes Lodge II, developed by Pacific Crest Affordable Housing LLC
The Novogradac Journal of Tax Credits provides news, analysis and commentary on the affordable housing, new markets, renewable energy and historic rehabilitation tax credit industries.