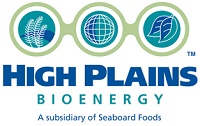 This could be considered double-dipping in the realm of alternative fuels, as a pork producer is using compressed natural gas (CNG) to deliver its waste fat-to-biodiesel fuel. According to this story in The Oklahoman, High Plains Bioenergy, a subsidiary of pork producer Seaboard Foods that turns waste fat into the green fuel, is using the CNG to get the product to service stations, as well as Seaboard Foods using CNG to get its pork products to market.
"Seaboard Foods continues to investigate other opportunities to integrate CNG into our fleet operations, and we are excited about the potential for expansion in the near future," [Seaboard Foods CEO Terry Holton] said.
High Plains has contracted with TruStar Energy to build a large fast-fill CNG station in Guymon. The dual-compression station will be configured to serve a wide array of trucks that Seaboard and its subsidiaries use to move their products.
It will be California-based TruStar's first fueling station in Oklahoma, but it has built more than 60 stations throughout the country since 2008.
"Building this station for High Plains Bioenergy and Seaboard Foods is very exciting to us at TruStar Energy because we're working with another company with a strong commitment to renewable energy," TruStar Vice President Scott Edelbach said.
Seaboard officials add that are putting together a database of fueling stations so they can work CNG trucks into their nationwide distribution network.