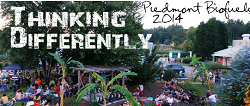 A multifeedstock biodiesel refiner plays host to this summer's Collective Biodiesel Conference. This article from Biodiesel magazine says Piedmont Biofuels in Pittsboro, N.C. will hold the event Aug. 14-17 with this year's theme being "Think Differently."
Piedmont Biofuels is known for its community-based approach to biodiesel production and distribution, as well as its process technology innovations such as the cooperative's trailblazing work in enzymatic production. Piedmont Biofuels' 14-acre industrial park in Pittsboro, N.C., features multifeedstock biodiesel processing in addition to hydroponics, aquaponics, biochar production and sustainable agriculture. Co-hosting the event will be Central Carolina Community College, where many of the breakout sessions will be held.
"With the Collective Biodiesel Conference being in Pittsboro, N.C., this year, it will be like going to 'Biodiesel Mecca,'" said Graydon Blair with the CBC Board and owner of Utah Biodiesel Supply.
"We are delighted to have been chosen as the 2014 host site," said Lyle Estill, Piedmont founder and president. "For grassroots biodiesel, winning the bid for this conference is like winning a bid for the Olympics."
Registration has just opened, and for more infromation, click here.