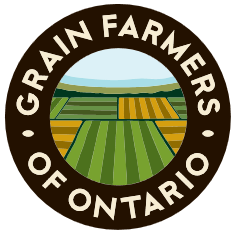 The new biodiesel requirement north of the border is pleasing farmers in that area. The trade group Grain Farmers of Ontario welcomed its province's new 2 percent biodiesel mandate, expected to be a boon for soybean farmers.
"The creation of an Ontario Greener Diesel mandate will reduce greenhouse gas emissions generated by the
transportation sector and will help build a market for made-in-Ontario soy biodiesel," says Henry Van Ankum, Chair of Grain Farmers of Ontario. "Local fuel made from soybeans reduces greenhouse gas emission in vehicles up to 85 percent and the mandate will provide a potential market for 680,000 tonnes of soybeans."
Creating new markets takes a commitment and collaboration between government and industry. "We were pleased we could work with our partners at the Ontario government and the Canadian Renewable Fuels Association to initiate this Greener Diesel mandate and grow this market for our Ontario farmers," added Van Ankum.
The mandate started at 2 percent this week and moves up to 4 percent in 2017. It's expected to reduce the amount of greenhouse gas emissions equal to taking 280,000 cars per year off the road.