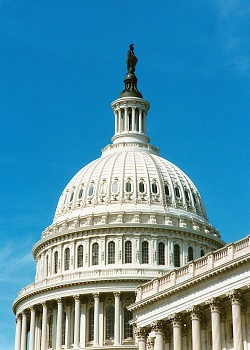 A measure that would renew the federal $1-per-gallon biodiesel tax incentive has cleared a congressional committee. The credit, which expired at the end of 2013, passed the Senate Finance Committee as part of a package of tax provisions. The news was welcomed by the National Biodiesel Board, which still appeared miffed it expired in the first place, as Congress let happen in 2010 and 2012.
"This is the third time in five years that the biodiesel incentive has lapsed, making it incredibly difficult for biodiesel businesses to plan for expansion or build infrastructure," said Anne Steckel, vice president of federal affairs at the National Biodiesel Board, the industry trade association. "We applaud the Senate Finance Committee for taking the first step toward extending it and urge the House and Senate to continue the committee's bipartisan work by acting quickly to extend this credit so the biodiesel industry can get back to work."
"The U.S. biodiesel industry has plants in almost every state in the country, and this tax incentive is something Congress can pass today to stimulate growth and economic activity at all of them," Steckel added. "This incentive is a job creator, and it also pays tremendous dividends in terms of reducing harmful emissions and strengthening our energy security."
The measure calls for the incentive to be restored retroactively back to Jan. 1, 2014, and extended through the end of 2015.