The cellulosic biofuels industry was very pleased to see the Senate Finance Committee markup of a package of tax extenders that includes the Producer Tax Credit (PTC) and the special depreciation allowance for advanced biofuels.
"The cellulosic biofuel industry is just breaking through at commercial scale. Today's markup sends a clear signal to the marketplace that Congress is making progress on extending its support for one of the most innovative, low carbon industries in the world," said Brooke Coleman, Executive Director of the Advanced Ethanol Council (AEC). "It will be very important to move this package along quickly, as executives in our industry are weighing the pros and cons of developing the next wave of projects here or abroad."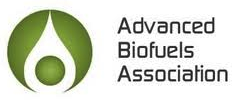 "We applaud the Finance Committee and Chairman Wyden for supporting the advanced biofuels tax incentives included in the extenders legislation," added Advanced Biofuels Association president Michael McAdams. "These extenders send a significant signal to the advanced and cellulosic industry and to the markets regarding the sustained support at the federal level, and our members appreciate the certainty of a two-year extension."
Companies like Novozymes that are members of these organizations are very happy with the action. "When you're on a road trip, you don't stop every 10 minutes to put in one gallon—you fill up for the long haul. That's what these tax credits and renewable fuel policies like the RFS need too: Fuel for the long haul to drive investment, create jobs and move our economy forward." said Adam Monroe, Novozymes President, Americas.
The Second Generation Biofuel Producer Tax Credit, Special Depreciation Allowance for Second Generation Biofuel Plant Property, Biodiesel and Renewable Diesel Fuels Credit, and the Alternative Fuel and Alternative Fuel Mixture Excise Tax Credit all expired at the end of 2013. This package extends them through 2015 adding certainty for the advanced biofuel industry and its investors.