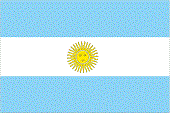 While Argentine biodiesel is having a hard time getting into Europe, its prospects to make it into the U.S. could be boosted. And that is worrying soybean growers in this country. This story from Agri-View says the Environmental Protection Agency (EPA) is considering whether it should allow Argentine biodiesel to be eligible under the Renewable Fuel Standard (RFS). The potential for CARBIO, the trade association representing Argentine biodiesel producers, with its 1.3 billion gallons of biodiesel production capacity and export subsidies, prompted the American Soybean Association (ASA) to send a letter to EPA to register its concerns.
ASA believes that the far reaching impacts of this issue require an exhaustive review by EPA that includes a public comment period and input from the various stakeholders as well as other government agencies, such as the U.S. Department of Agriculture, and the Office of the U.S. Trade Representative.
EPA must be made aware of the fact that Argentine biodiesel is being heavily subsidized into world markets, and the European Union already has imposed anti-dumping duties on Argentine biodiesel imports due to the significant subsidies that Argentine biodiesel receives as the result of Argentina's differential export tax system (DET).
ASA also says the CARBIO application needs to be done far in advance so EPA can figure in the amount of Argentine biodiesel when calculating the Required Volume Obligation (RVO) for Biomass-based diesel for that year.