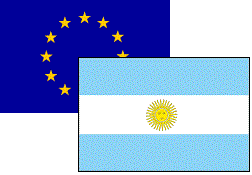 Argentina has formally asked the World Trade Organization's (WTO) Dispute Settlement Body (DSB) to look at the European Union's block of Argentine biodiesel. This article in MercoPress says the South Americans believe the EU's antidumping measures imposed last November violate the international law.
The release recalls that since 2009 Argentina became the main provider of biodiesel to the EU, with sales of 1.847bn dollars in 2011, which represented 13% of all Argentine exports to the EU.
"The biodiesel sector in Argentina outstands for its sustainability and high level of development, scale and integration along the whole production chain, and is currently one of the most efficient producers globally", adds the release.
On the other hand, the EU industry is "highly over dimensioned and since 2012 the EU has been involved in different protectionist measures with the purpose of excluding from the European market the Argentine bio-diesel".
The Argentinians are also making the case that these protectionist barriers harm developing countries.