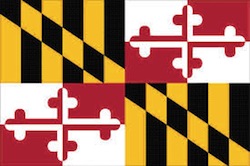 The Maryland Energy Administration (MEA) has launched a grant program to support the development of offshore wind energy. The Market Entry Assistance Grant Program is the first program born of the Offshore Wind Business Development Fund. The fund is designed to help Maryland businesses become participants in the state's offshore wind industry. MEA will issue grants to support the immediate rollout of emerging businesses' products and services throughout the state. The grants will also facilitate development of business opportunities within the offshore wind sector.
According to Abigail Ross Hopper, director of MEA, "This ground-breaking program is the result of the Business Development Fund's Advisory Committee's recommendations which will aid in job creation and provide greater opportunities throughout the State for emerging businesses, including minority owned emerging businesses."
Maryland emerging businesses who are ready to supply products and services in the offshore wind market can apply for grant funds. The monies are designed to reduce the costs associated with establishing commercial offshore wind sector exports. The program will provide two types of grant assistance: Administrative Costs Grants will be available to cover up to $25,000 for organizational needs; and Capital Equipment and Facility Upgrades Grants for amounts up to $500,000 will offer financial support for significant equipment investments.
"It is important that we support innovative Maryland businesses that seek a dominant position in the offshore wind supply chain with products that challenge the established European market," added Hopper. "It is our hope that with MEA's help these burgeoning companies will develop competencies and become invaluable assets to Maryland's clean energy economy and the global offshore wind supply chain."