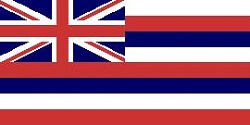 An old pipeline in Hawaii originally used to transport petroleum-based asphalt could get a new life carrying biodiesel. This article from the Hawaii Tribune-Herald says the state Board of Land and Natural Resources is considering whether to allow the Shell Oil pipeline built in the 1960s at Hilo Harbor to carry the green fuel.
A new company, Hoku Kai Biofuels LLC, has acquired the old asphalt plant property and wants to use the pipe to transport vegetable-based biofuels from cargo ships to storage tanks on its land, according to the state Department of Land and Natural Resources.
BLNR will consider whether to grant in concept a 65-year easement for the pipeline. Final approval is contingent on a finding of no significant impact from an environmental assessment.
In a memo to the board, DLNR staff say the biofuels would be "distributed to various power producers as an alternative to fossil fuels."
Officials with Hoku Kai Biofuels say they have had some conversations with Hawaii Electric Light Co. about buying the fuel.