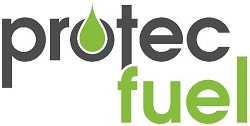 The folks in Raleigh, N.C. can now pick up their mail when the stop in to fill up on ethanol or biodiesel. The New Bern E85/B20 Crown Station, the first station in that city to offer both E85 and B20, held a grand opening for the new Village Post Office housed within its store.
"We're pleased to have New Bern Station as a Chamber member," said Chamber member, Richard Urquhart. "We welcome them as our newest Village Post Office to the Raleigh area and wish them much success going forward."
"The USPS plans to use our E85 in its area flex-fuel vehicles. We hope that alternative fuel will become the future norm for commuters and state and local government agencies to help support domestic fuel initiatives and meet certain environmental targets," said Girish Amin, owner, New Bern Crown Station. The USPS, in a 2011 Sustainability Report, demonstrates its commitment to targets; see "What we are doing" USPS environmental initiatives report.
Protec Fuel supplies the E85 for the station. Officials hope that one day they'll be able to provide EPA-approved retrofits that can convert vehicles to use the high blends of ethanol.