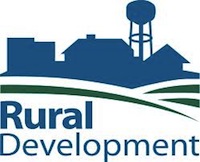 The biggest portion of money recently paid out for the U.S. Department of Agriculture's Advanced Biofuel Payment Program went to biodiesel operations, indicating that green fuel is the leading advanced biofuel in the U.S. Biodiesel Magazine reports that about $40 million of the $60 million paid out went to biodiesel production. USDA officials say the entire $60 million announced last week shows the the Obama Administration's commitment to support an "all-of-the-above" energy strategy.
"The Bioenergy Program for Advanced Biofuels is building the foundation for a clean energy economy and protecting our environment while making America less dependent on foreign and fossil fuels and increasing rural economic growth," said Paco Valentin, USDA Rural Development State Director.
Through this program and others at USDA, the department is working to support the research, investment and infrastructure necessary to build a robust and lasting biofuels industry that creates jobs and broadens the range of feedstocks used to produce renewable fuel. More than 300 producers in 47 states have received $279 million in payments since the program's inception. It has supported the production of more than 4 billion gallons of advanced biofuel and the equivalent of more than 40 billion kilowatt hours of electric energy.
The funding was first established with the 2008 Farm Bill and reauthorized in the recently signed 2014 Farm Bill.