Exports of U.S. ethanol started 2014 at the highest level seen in over two years.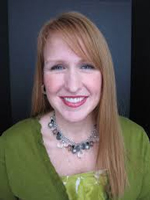 According to U.S. Census Bureau data, ethanol exports in January totaled 86 million gallons, which is the highest monthly volume since December 2011. "Exports were up a third from December 2013, while imports remained sparse, meaning the United States was a net ethanol exporter by the widest margin in over two years," according to Renewable Fuels Association research analyst Ann Lewis, writing on the E-xchange blog.
Brazil was the top customer for U.S. ethanol, beating out Canada for the number one spot, importing nearly 23.9 million gallons, the largest monthly volume to Brazil in two years. Exports to Canada dropped 36% from December to 18.8 million gallons (mg). Rounding out the top destinations were the United Arab Emirates (12.4 mg), India (10.7 mg), the Philippines (5.5 mg), and Mexico (3.3 mg).
Meanwhile, exports of the ethanol co-product distillers dried grains (DDGs) were lower in January, down 9% to 903,827 metric tons (mt). Lewis notes that China was again the leading destination with 344,147 mt. "However, China's market share scaled back to 38%, in contrast with its majority stake (56%) of U.S. DDGs exports averaged over the second half of 2013," writes Lewis. Mexico (140,664 mt), South Korea (77,977 mt), Vietnam (48,514 mt), and Japan (44,505 mt) rounded out the top five DDGS markets in January.