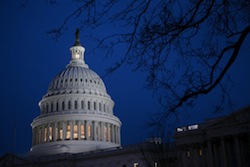 One of the big winners in the recent passage of the $1 trillion Farm Bill was the reauthorization of the National Oilheat Research Alliance (NORA) and the biodiesel-based heating fuel, Bioheat. This article from Biodiesel Magazine says the five-year extension of the program will boost Bioheat in this country.
The new bill encourages greater research on Bioheat with the goal of moving up the percentages of biodiesel in heating oil.
"When NORA was founded in 2000, the product was almost nonexistent," said John Huber, NORA CEO. "But through a partnership between NORA and the National Biodiesel Board, we have moved this into a product used by nearly every heating oil retailer at concentrations between 5 and 20 percent. We expect those percentages to continue to grow as the biodiesel industry continues to provide a compelling product to our industry."
The organization's executive committee and board of directors will work diligently to integrate those changes into the program. Most importantly, there will be an increased emphasis on research and development. This additional research will pave the way for a better product for the heating oil consumer—a product that will be more efficient and more dependable.
The article goes on to say that NORA and the biodiesel industry have worked closely to expand the use of Bioheat in home heating oil markets.