Ethanol industry leaders met in Phoenix, Arizona this week to discuss the state of the renewable fuels industry. The event was kicked off by Jeff Broin, co-chair of Growth Energy's Board of Directors with a "state of the industry" address.
Broin noted the resilience of the industry and outlined how Congress made a promise to America to reduce its dependence on foreign oil, to clean our environment and to create American jobs. He also stressed that the industry "will continue to hold Congress and the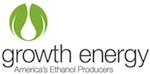 Environmental Protection Agency accountable," and that as an industry, "we will do whatever we can to make sure they keep their promise." Broin also discussed the importance of "educating Americans on the benefits of homegrown, renewable American ethanol."
In conclusion, Broin concluded thanked all of Growth Energy's members who have weathered the challenges in the renewable fuels industry and continue to succeed no matter the challenges, noting that collectively, "we can make ethanol a major player in the liquid fuels industry."
The keynote address was delivered by Tom Buis, CEO of Growth Energy and he focused on the critical priorities of the ethanol industry. He outlined how defending the Renewable Fuel Standard (RFS), and building out the necessary infrastructure for higher blends of ethanol and widespread availability of E15 in the commercial marketplace will be the main priorities of the industry in 2014.
Buis also highlighted the importance of breaking down the so called "blendwall". He explained that higher blends of renewables should be available to the American consumer, so they have a choice of a high octane, high performance fuel and also a choice of a fuel that supports American jobs, while also saving them money.
Buis also called on both members of Congress and the administration to stop accepting the status quo of fossil fuels and foreign oil. In stressing the importance of scaling the blendwall, Buis said, "President Obama, if you seek to reduce our dependence on foreign oil, create jobs here in the US that cannot be outsourced and strengthen the rural economy, and, if you truly want cleaner air, reduced greenhouse gas emissions, a better environment for our children and lower gas prices for American consumers, tear down this blendwall!"
In conclusion, Buis noted that this will not be an easy challenge, and that, "We all know that this is a battle – one over market share, and one that will not be accomplished overnight."
But Buis reminded members why they are all fighting – "that we are fighting for American farmers, for the resilient men and women who work hard every day to fuel America and feed the world. For vibrant small town communities that have known hard times and are ready for a comeback. We are fighting for our brave troops. For those who fight for us, to ensure that they are never placed in harm's way again, solely for our energy needs. We are fighting for the energy independence and national security of this great country – we are fighting for the United States of America."