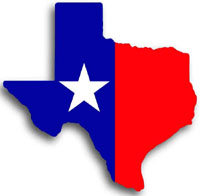 A biodiesel maker and a town in Texas finalized a deal to bring a $30 million refinery to the central part of the state. Following up on a story we told you about last month, this article from the Austin Business Journal says the Temple City Council approved a package of incentives to bring waste-cooking-oil-to-biodiesel producer Thomas Biodiesel LLC to the city.
The company will receive five property tax-free years and then see its tax abatement gradually reduced from 100 percent to 50 percent through five 10-percent annual reductions. Combined, the city of Temple estimates the company will save just shy of $1.5 million on the investment that Thomas Biodiesel has planned at the seven-acre site located at 3111 and 3289 Eberhardt Road.
Thomas Biodiesel, now based in Austin, said it will complete the building in mid-2015. The Temple facility, north of Austin, is expected to break ground in mid-2014. AP Harris is the engineering, procurement and construction contractor for the Temple project.
The new, 25,000-square-foot facility that is expected to bring about 30 jobs to Temple.