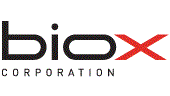 The owner of Canada's largest biodiesel refinery had an encouraging first quarter of the fiscal year. The Wall Street Journal reports that BIOX nearly doubled sales of the green fuel from October to December of 2013 compared with the same period a year earlier, thanks to improving fundamentals in the biodiesel market north of the border and a Canadian province's own biodiesel mandate about to kick in.
"The fundamentals of the Canadian biodiesel market are becoming a key component of our addressable market. The inter-terminal pipeline together with the supply agreement with Shell Canada Limited and the proposed 2 percent greener diesel mandate in Ontario provide a greater level of market certainty than the U.S. market," said Kevin Norton, Chief Executive Officer of BIOX. "With the proposed Ontario mandate expected to take effect April 1, 2014 and our established supply agreement with Shell we are in a strong position to take advantage of growing demand in our local market."
Financial Highlights
Sales were $17.3 million for the three-month period ended December 31, 2013, compared with $9.5 million for the corresponding period last year. The 82 percent increase in sales was primarily the result of the 175 percent increase in litres of biodiesel sold due to the temporary shutdown of the Hamilton facility during the same period last year, partially offset by lower sales of separated RINs during the quarter.
And while U.S. biodiesel producers are worrying about the government's proposal to slash the amount of biodiesel to be blended into the country's fuel supply and the expiration of the $1-a-gallon federal biodiesel tax credit, BIOX officials believe the changing regulations in Canada will prompt them to sell more of their biodiesel at home (in the past, they have sold a majority of their biodiesel to the U.S.) and avoid some of the pitfalls their American cousins are now facing.