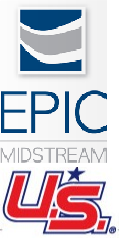 Oil and gas storage expert Epic Midstream is partnering with and fuel supplier U.S. Oil to put biodiesel in Epic's oil products terminals in the Southeastern U.S. This Epic news release says it's a 10-year partnership to get the green fuel into the four terminals in Montgomery, Ala., Moundville, Ala., Macon, Ga., and Bremen, Ga., by end of June.
Epic Midstream will make tank and rack improvements at each of the facilities to support the new products. In addition to biodiesel, U.S. Oil will have the option to supply and market ULSD and dyed diesel.
A division of U.S. Venture, Inc., U.S. Oil handles all aspects of retail and wholesale fuel supply from distributing major branded gasoline to retail gas stations, providing convenience store franchising and services, to offering biofuels and compressed natural gasoline (CNG) to the transportation industry.
Epic currently offers 65 tanks for more than 1.8 million bbl of product storage.