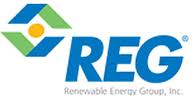 This weekend a Midwest biodiesel giant will fuel the biggest game of the year – the Super Bowl. Iowa-based Renewable Energy Group, Inc. says it will provide up to 15,000 gallons of biodiesel blends from B5 to B20 at MetLife Stadium in East Rutherford, New Jersey during Super Bowl XLVIII on Sunday, as well as powering more than 18 generators for events along Super Bowl Boulevard in New York City leading up to the big game.
"All of us at REG are excited and honored to help 'green' the Super Bowl with our high-quality, American made biodiesel," said Daniel J. Oh, Renewable Energy Group, Inc. President and CEO. "We are proud to be working with the NFL to help in their environmental efforts and to promote biodiesel's other benefits of energy security, energy diversity, and job creation to one of the largest sports audiences in the world."
Biodiesel is a renewable, clean-burning diesel replacement that is enhancing the American energy complex and increasing energy and food security. Made from a diverse mix of feedstocks including recycled cooking oil, animal fats, waste greases and refined vegetable oils, biodiesel reduces greenhouse gas emissions between 57 and 95 percent when compared to petroleum diesel.
"The NFL has been working on the 'greening' of the Super Bowl for 20 years and adding biofuels to our mix is one more step in that process," said Jack Groh, NFL Environmental Program Director. "We have a comprehensive program that includes solid waste recycling, food recovery, repurposing of decor and construction materials, collection of books and sports equipment for children in need, urban forestry projects and renewable energy use. Integrating biodiesel is another way we can address the environmental impact of our activities at the Super Bowl."
REG, the Nation's biggest biodiesel maker, will partner with local heating oil distributors Hart Energy for delivery to Times Square and Majka and Son's for delivery to Metlife Stadium.