As the date quickly approaches for comments to be submitted to the EPA in response to their proposed 2014 Renewable Fuels Standard Renewable Volume Obligations (RVO), last minute comments are flooding in to the EPA. It is estimated that more than 12,000 comments have already been submitted regarding the proposed rule.
Today, a bipartisan letter, led by Senators Durbin (D-Ill.), Grassley (R-Iowa), Franken (D-Minn.) and Thune (R-S.D.) was submitted to EPA Administrator Gina McCarthy calling for changes to their 2014 proposed rule.
The letter, according to Growth Energy, reiterates their associations position that this reduction in RVOs is a misguided policy.
"The leadership by these senators, and by a bipartisan group of representatives in a letter last week, again demonstrates EPA's proposed rule is flawed and contrary to the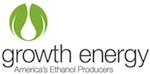 goals of the RFS," said Tom Buis, CEO of Growth Energy. "The EPA should move forward on biofuel policy, not backwards. EPA's misguided proposal would increase our dependence on foreign oil, drive-up the cost for consumers at the pump, restrict consumer choice and threaten the nearly 400,000 jobs of those who work every day to develop a cleaner, American-made fuel."
The letter was signed by Senators Markey (D-Mass.), Baldwin (D-Wis.), Baucus (D-Mont.), Blunt (R-Mo.), Brown (D-Ohio), Cantwell (D-Wash.), Coats (R-Ind.), Donnelly (D-Ind.), Durbin (D-Ill.), Fischer (R-Neb.), Franken (D-Minn.), Grassley (R-Iowa), Harkin (R-Iowa), Heinrich (D-N.M.), Heitkamp (D-N.D.), Hirono (D-Hawaii), Hoeven (R-N.D.), Johanns (R-Neb.), Kirk (R-Ill.), Klobuchar (D-Minn.), McCaskill (D-Mo.), Murray (D-Wash.), Reed (D-R.I.), Schatz (D-Hawaii), Shaheen (D-N.H.), Stabenow (D-Mich.), Thune (R-S.D.), Udall (D-N.M.) and Bennet (D-Colo.).