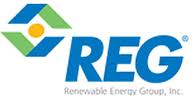 Biodiesel maker Renewable Energy Group, Inc. (REG) continues to get bigger, this time with an expansion into renewable chemicals. This company news release says the Iowa-based biodiesel giant has bought renewable chemical technology developer LS9, Inc. for up to $61.5 million and will call the new operation REG Life Sciences.
"This acquisition is a major step in realizing REG's strategy to expand into the production of renewable chemicals and other products," said Daniel J. Oh, Renewable Energy Group President and CEO. "The industrial biotechnology platform and robust patent portfolio LS9 has been building will now be combined with REG's proven production and commercialization capabilities to accelerate the commercial introduction of renewable chemicals to meet increasing customer demand for sustainable products."
LS9's proprietary technologies harness the efficiency of the fatty acid metabolic pathway of microorganisms and are expected to make a wide range of renewable chemicals for large, diverse markets such as detergents and personal care, as well as renewable fuels. LS9's technology platform can utilize diverse feedstocks including conventional corn and cane sugars, low-cost crude glycerin from biodiesel production, and cellulosic sugars. LS9 is a cornerstone investment for REG Life Sciences, which also plans to develop adjacent and complementary fermentation technologies.
"LS9 is a leader in developing technology for the next generation of chemicals and fuels to be produced from renewable feedstocks rather than petroleum," said Vinod Khosla, founding partner of Khosla Ventures, an investor in LS9. "REG's proven capabilities, track record for execution, and access to lower cost feedstock make it an ideal partner to commercialize LS9's technology."
REG already owns and operates eight active biodiesel refineries in four states with a combined nameplate production capacity of 257 million gallons, making it the country's biggest biodiesel producer. This new venture will stay in LS9's San Francisco operations.