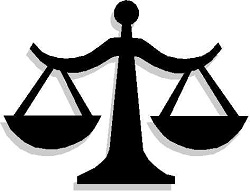 The federal government continues to go after the few bad actors who are trying to defraud the incentive system for biodiesel production. The Department of Justice announced the indictment of James Jariv, 63, of Las Vegas, and Nathan Stoliar, 64, of Australia that they netted more than $37 million in part from Renewable Identifcation Number (RIN) credits.
The indictment alleges that beginning around June of 2009, the two defendants, James Jariv and Nathan Stoliar, operated and controlled a company — City Farm Biofuel in Vancouver, British Columbia, Canada — that held itself out as a producer of biodiesel from "feedstocks" such as animal fat and vegetable oils. Jariv also operated and controlled a company based in Las Vegas, Nevada, called Global E Marketing. The government alleges that these defendants claimed to produce biodiesel at the City Farm facility, claimed to import and sell biodiesel to Global E Marketing, and then generated and sold RINs based upon this claimed production, sale and importation. In reality, little to no biodiesel produced at City Farm was ever imported and sold to Global E Marketing as claimed. The indictment alleges that the defendants' scheme allowed them to generate approximately $7 million in RINs that were fraudulent, which were then sold to companies that needed to obtain them.
The indictment also alleges that, beginning around the same time period and continuing through Dec. 31, 2013, the defendants, using their company MJ Biodfuels, bought over 23 million gallons of RIN-less biodiesel that had been blended with small amounts of petroleum diesel, known as B99, from companies in the United States. The defendants sold some of this biodiesel to purchasers in the United States, claiming it was pure biodiesel, known as B100, produced at the City Farm facility and imported into the United States. By claiming this biodiesel was B100 and not RIN-less B99, the defendants were able to claim the fuel was eligible to be used to generate credits and incentives, and were able to sell the fuel for significantly more than they otherwise would have been able. The defendants also exported the RIN-less B99 they bought in the United States to Canada. The defendants then sold the biodiesel in Canada, and conspired not to acquire and provide RINs for these exports to the United States as they were required to do, but instead to keep the money they received from the sales for themselves. The indictment alleges that, in doing so, the defendants failed to give to the United States RINs worth in excess of $30 million, keeping this money for themselves instead.
Jariv was arrested last week in Las Vegas. Stoliar is still living in Australia. No timetable for the trial has been given yet.