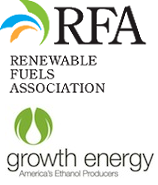 The Ninth U.S. Circuit Court of Appeals has denied rehearing en banc a ruling last year which upheld California's Low Carbon Fuel Standard (LCFS), leaving the ethanol industry and others challenging the law to consider the next move.
In a joint statement, ethanol producer groups Growth Energy and the Renewable Fuels Association (RFA) called the decision "a blow to California consumers" and said they will continue to evaluate all options moving forward "to assure that sound science and fair play ultimately prevail in this case."
The two groups were pleased to note that seven judges strongly dissented from the Court's decision believing it merited further review, stating that the majority opinion "upholds a regulatory scheme that, on its face, promotes California industry at the expense of out-of-state interests."
Challenging the law with the ethanol industry is the American Fuel & Petrochemical Manufacturers (AFPM) and General Counsel Richard Moskowitz says the decision will "have adverse consequences throughout the nation's fuel supply chain far beyond California's borders, and ultimately a negative impact on consumers."
The ruling could be appealed to the US Supreme Court.