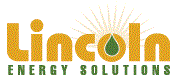 Officials in a central Virginia city have unanimously approved the conversion of an old petroleum site into a storage and distribution facility for gas, biodiesel and ethanol. This article from the Fredericksburg (VA) Free Lance-Star says they're allowing the Lincoln Terminal Co. to make the conversion to the Quarles Petroleum site.
During a public hearing before the vote, two people expressed concerns about the proposal, including former Councilman Hashmel Turner.
However, Councilwoman Bea Paolucci said each of his concerns had been addressed during the review process. Those concerns included safety and evacuation procedures. Paolucci noted that the fire department and fire marshal are satisfied with safety plans in place and have said no one evacuation plan can satisfy all scenarios.
Lincoln Terminal, owned by Lincoln Energy Solutions Inc. of Greenville, S.C., plans to invest $7 million to convert the Quarles site, including installing six additional tanks and adding landscaping.
The plan got preliminary approval more than a month ago, and residents have had time to voice any safety concerns they might have had.