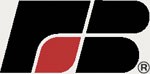 As the U.S. Environmental Protection Agency (EPA) considers its proposal that would, in effect, slash the amount of ethanol and biodiesel to be blended into the Nation's fuel supply, the American Farm Bureau Federation (AFBF) is telling the government to leave the Renewable Fuel Standard (RFS) alone. During their policy session at the recent AFBF annual meeting in San Antonio, Texas, delegates voted to reaffirm "their support for the renewable fuels standard and approved a policy supporting renewable fuels tax incentives for the production of biodiesel and cellulosic ethanol and installation of blender pumps."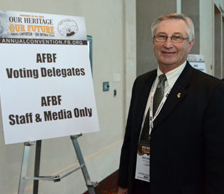 As we reported earlier this week, the new president of the Illinois Farm Bureau, Richard Guebert, told us RFS remains the top priority for farmers in his state and the region.
"Midwest farmers have worked so hard and so long to get those standards where they are today," he told Chuck right before heading into a policy session at the meeting. Richard added they have even overcome some of the price spikes for commodities that go into the green fuel, so other sectors aren't hurt by high prices for someone else's feedstocks. "It's just difficult for us to understand why we're being forced to rollback those standards."
The EPA has proposed to set the cellulosic biofuel category at 17 million gallons, biomass-based diesel at 1.28 billion gallons, advanced biofuel at 2.20 billion gallons and renewable fuel at 15.21 billion. The comment period on the proposal ends in the next two weeks.