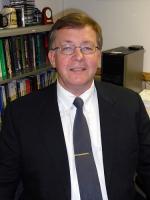 A record corn crop usually means falling prices at market for U.S. farmers. But this article from BioFuels Journal says a new report from a Kansas State University agricultural economist says high demand from ethanol producers is supporting the prices despite the record-high 13.9 billion bushels of corn last year.
"The markets responded positively to the corn data," said Dan O'Brien, crops marketing specialist with K-State Research and Extension, referring to gains posted in corn futures after the Jan. 10 release of the U.S. Department of Agriculture's Crop Production 2013 Summary.
"The corn production number (at 13.9 billion bushels) came in at the low end of market analysts' estimates.
"That coupled with (USDA's estimated) increases in feed and ethanol usage had the effect of lowering projected carryout stocks."
"We still have a very large crop, but this demand adds a bit of support and might give producers at least marginally attractive selling opportunities," said O'Brien, who is based at K-State's Northwest Research-Extension Center in Colby.
News of the report on Jan. 10 immediately helped push corn prices 17 to nearly 20 cents higher per bushel.
Corn carryout was at 1.631 billion bushels, which was also below analysts' expectations.