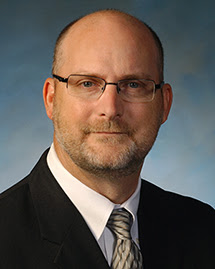 The man in charge of Marathon Petroleum Company's biofuels supply chain will deliver the keynote address for next month's National Ethanol Conference in Orlando, Fla. The Renewable Fuels Association announced David Whikehart, Director of Product Supply and Optimization at Marathon, will speak at the conference on Tuesday, Feb. 18 at 8:45 a.m. EST.
"David will be able to provide the NEC audience with a very unique perspective of the policy and marketing forces affecting the ethanol industry today. His responsibilities at Marathon place him at the nexus of ethanol production and gasoline refining. He understands the value of ethanol to refiners and the role of consumers in determining fuel choices at the pump," said Bob Dinneen, President and CEO of the Renewable Fuels Association. "I think it is critical that we be open to the message of our customer, and I am very grateful to have David join us and look forward to hearing his thoughts on future trends and policies affecting the U.S. gasoline market."
You can still register for the RFA's 19th annual National Ethanol Conference, where the theme is "Falling Walls, Rising Tides." Early bird discounts apply through Jan. 24. Click here for registration and more information.