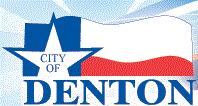 Denton, Texas will restart an idled biodiesel plant at the town's landfill. This article from the Denton Record-Chronicle says the city council agreed to allow American Bio Source to lease the plant and give the city nearly one cent per gallon in royalties for the biodiesel it produces.
After originally signing a contract for a public-private partnership with a California biodiesel company in 2004, the city opened the $3 million facility the following year to great fanfare.
The plant was the first fully renewable biodiesel manufacturing plant in the country, powered by methane gas extracted from the landfill. Through the contract, the city had also pledged to purchase at least 300,000 gallons of biodiesel each year to fuel its garbage trucks, service trucks, buses and other equipment. But the plant closed abruptly in 2008 and the city sued the company for breach of contract, later settling after the California company agreed to pay the city $650,000.
Since then, the city has begun replacing some of its fleet with trucks powered by natural gas.
City officials say this is a good deal financially for the town, as well as good for the environment.