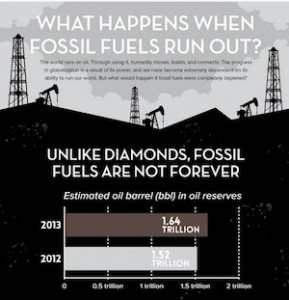 Plymouth Rock Energy has released an interesting graphic with the theme, "unlike diamonds, fossil fuels are not forever". The infographic describes the acceleration of fossil fuels consumption and its ultimate depletion as a viable energy resource. It further states the potentially catastrophic outcomes for contemporary society while, at the same time, offers optimism for charting a new energy conservation course.
What is interesting about Plymouth Rock Energy, is that the company was founded nearly 60 years ago to supply electricity from coal and natural gas. Yet the company's infographic cites peak fossil fuel production sometime between 2010 and 2020. The company cites experts who suggest that the world will see soaring gas prices due to shortages, a decline in global development and environmental destruction if business continues without cha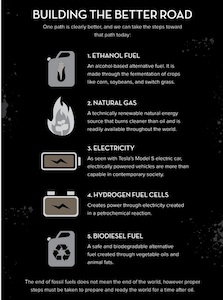 nge.
The graphic provides some "better way" solutions including energy conservation through the development of alternative fuel sources and the reduction of carbon dioxide pollution curbing what they term "man-made global warming".
Plymouth Rock Energy says they believe that utilizing sustainable resources such as natural gas, hydropower, wind, and solar energy production can provide long term solutions. Adding to energy conservation efforts are the use of ethanol fuel blends, readily available natural gas deposits, electricity, and hydrogen fuel cells.