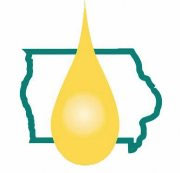 Biodiesel production in Iowa hit a record in 2013, but advocates for the green fuel warn the industry could be in peril this year due to government action and inaction. This news release from the Iowa Renewable Fuels Association (IRFA) says that the state's biodiesel production hit 2013 million gallons in 2013, a 25 percent increase from the previous year. But the group also warns that the Environmental Protection Agency's (EPA) proposal to cut the amount of biodiesel required to be blended into the Nation's fuel supply and Congress allowing the federal biodiesel blenders tax credit to expire are putting a dark cloud on the news going forward.
"Iowa continues to lead in the production of biodiesel," stated IRFA Executive Director Monte Shaw. "However, many plants across the nation, including some in Iowa, are shut down today as the market waits to see what happens with the RFS. That means good paying jobs are at risk. The EPA needs to uphold Congressional intent and maintain a robust RFS for biodiesel of at least 1.7 billion gallons for 2014."
Soybean oil remained the leading biodiesel feedstock in Iowa, accounting for 68 percent of production. However, the use of lower carbon intensity feedstocks doubled over the previous year. Animal fats accounted for 27 percent of biodiesel feedstocks, while used cooking oil, inedible corn oil and canola oil accounted for the remaining five percent.
"How does it make sense for the EPA to gut the advanced biofuels portion of the RFS when the impact will likely be a reduction in the use of lower carbon intensity feedstocks like animal fats and used cooking oil? That runs counter to the intent of the law," added Shaw.
Iowa's 12 biodiesel plants are able to produce up to 315 million gallons annually a year. The past year's numbers make up about 13.5 percent of all biodiesel produced nationwide.