Biofuel advocate Iowa Governor Terry Branstad and Lt. Gov. Kim Reynolds will address the 8th Annual Iowa Renewable Fuels Summit and Trade Show on January 28, 2014. Branstad has been a vocal supporter of the Renewable Fuel Standard, has participated in an RFS rally held last November and created a Protect the RFS Petition in support of the biofuel legislation that has been attacked by biofuel detractors. In addition, for the first time since the passage of the RFS in 2007, the Environmental Protection Agency has proposed to reduce the amount of renewable fuels blended in America's transportation fuel.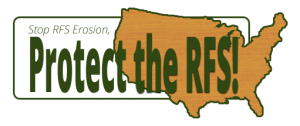 "Governor Branstad's staunch, unwavering support of the federal RFS and Iowa's renewable fuels industry has helped Iowa remain the nation's leader in renewable fuels production," said IRFA President Steve Bleyl. "Under Branstad, the state is at the forefront of proactive public policy for E15 and biodiesel. The renewable fuels community looks forward to hearing from the Governor on continuing Iowa's renewable fuels leadership and urging the EPA to maintain a strong and growing RFS."
The Summit is free and open to the public. Pre-registration is required. Click here to learn more about the event and to register.