With the new year well underway, there are only 23 days for ethanol and biofuel advocates to submit comments to the Environmental Protection Agency (EPA) regarding the 2014 proposed Renewable Fuel Standard (RFS). Today Brian Jennings, Executive Vice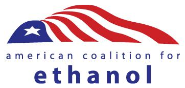 President for the American Coalition for Ethanol (ACE), is urging ethanol supporters to voice their concerns.
"We have just 23 days to submit comments to EPA by the January 28 deadline. It's vitally important that EPA hears your personal story on how limiting ethanol use in 2014 would affect your family, your community, and your business," said Jennings. "ACE hosted a webinar for our members on December 17 providing tips for how to make a convincing case to EPA during the comment period; if ethanol supporters need assistance they should contact ACE and we will provide this webinar to them."
Already more than 10,000 comments have been submitted to EPA. ACE will be submitting formal comments to EPA by January 28, 2014 and has set up a digital RFS Action Center at so supporters can share their personal stories with EPA about the importance of the RFS.