It's out with the old and in with the new year and on that occasion Renewable Fuels Association (RFA) president and CEO Bob Dinneen takes a look back at 2013 for the ethanol industry and a look ahead to what 2014 may have in store.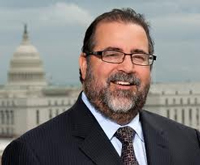 Despite the continued assaults on the Renewable Fuel Standard (RFS) in 2013, Dinneen remains as upbeat and optimistic as ever about the future of the industry. "I can't look at 2013 and see it as a complete failure," he said. "There's certainly challenges but the business is doing just fine and I'm looking forward to 2014."
Among the topics Dinneen discusses in this end of the year Ethanol Report is the EPA proposal to roll back the RFS and the importance of industry voices during the comment period which ends on January 28. "If we get enough people to shake up EPA and remind them why this program is so important, we will get that changed." said Dinneen.
Listen to Bob Dinneen reminisce about 2013 and anticipate 2014 in this interview: Happy New Year 2014 Ethanol Report with RFA's Bob Dinneen
Subscribe to "The Ethanol Report" with this link.