GTL Resources USA, Inc. (GTL), owner of Illinois River Energy, LLC (IRE), and Quality Technology International, Inc. (QTI), through its subsidiary, QTI-AMG LLC, have formed a partnership to collaborate on a new, transformative hybrid fractionation technology for corn, dubbed "NextGen FracTM". According to the companies, this technology solves the serious starch loss and co-product purity problems of current standalone dry fractionation technologies without the complexity and cost of whole kernel wet milling, potentially a major financial boon for corn ethanol manufacturing.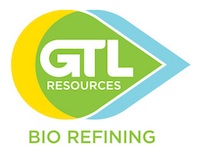 "We believe that the NextGen FracTM process will be a game-changer in the corn bio-refining space by substantially improving co-product values, reducing ethanol production costs, and opening-up the potential in corn bio-refining to produce next generation biochemicals and biofuels from differentiated corn fractions," said Richard Ruebe, Group CEO of GTL and IRE.
In dry grind corn bio-refineries retrofitted with the NextGen FracTM process, the kernels are dry fractionated into separate endosperm, germ and bran fractions. The endosperm fraction goes directly into fermentation while the germ and bran fractions are separately wet milled to recover bound starch for fermentation, consequently purifying the germ fraction for food-grade corn oil recovery and the bran fraction for ruminant feed or potential use in biochemical or cellulosic ethanol production.
"This technology addresses the dilemma of producing either high quality food or transportation fuel by producing both, economically," noted Dan Hammes, President of QTI. "We look forward to a successful collaboration with GTL to demonstrate our technology and to provide the human food and animal feed markets with demonstrably superior co-products."
According to the partners: a retrofit of traditional dry grind corn biorefineries that produce ethanol and distillers grains to NextGen FracTM has several major advantages:
More efficient fermentation of corn starch to ethanol and/or other biochemical compounds, due to the fermentation broth being more pure in starch (with much less oil and fiber);
A high protein distillers grains product, trademarked "Glutenol®", which has a much higher nutrient value than traditional distillers dried grains in poultry and swine rations;
A clean, high-oil corn germ product, trademarked "NeutraGerm®", that is never exposed to chemicals and enzymes and is suitable for food-grade corn oil extraction; and
A new animal feed co-product, trademarked "ProBran®", made from the separated corn bran and surplus condensed distillers solubles that is a replacement for corn with high nutrient value in ruminant rations.
GTL has worked with QTI for several years to support the development of the NextGen FracTM technology, including previous work at a pilot facility at IRE in Rochelle, IL.  Early success at smaller scale prompted GTL and QTI to move forward with the start-up of an automated, three thousand bushel-per-day NextGen FracTM demonstration facility, currently under construction on the IRE campus and is expected to be operational in March 2014.