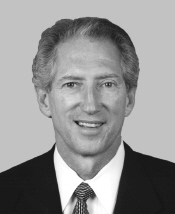 Democrats looking to make gains on the Republican majority in the U.S. House and hold back any possible GOP takeover in the Senate in the 2014 elections could be hurt by the Obama Administration's proposal to cut the amount of biodiesel in the Nation's fuel supply. And that criticism is coming from one of the Democratic Party's own. This opinion piece in Roll Call from former Mississippi Democratic congressman Ronnie Shows, says the proposal is likely to hurt fellow Democrats in some important states.
The biodiesel announcement was puzzling because the president has stated for years that advanced biofuels, such as biodiesel, are a critical component of this nation's fuel supply. Throughout his presidency and even on the campaign trail, Obama has made his support of advanced biofuels a hallmark of his administration's efforts to reduce our dependence on foreign sources of oil…
But despite the president's recent support of biodiesel, as you read this, the EPA, which determines the number of gallons of biofuels federally required in the nation's fuel supply, is soliciting comments on a proposal to reduce the amount of biodiesel sold every year in the United States by hundreds of millions of gallons.
Why the Obama administration is doing this to biodiesel is unclear, but I suspect the White House is planning to deny the Keystone XL pipeline — and offer Big Oil a consolation prize by cutting competition from renewable fuels, even advanced renewables such as biodiesel.
Shows goes on to say that the biodiesel proposal really hurts Democrats in key battleground states, such as North Carolina and Iowa. He concludes that the Administration's lack of decisiveness on biodiesel could play into the hands of Republicans who accuse the White House of being "rudderless."