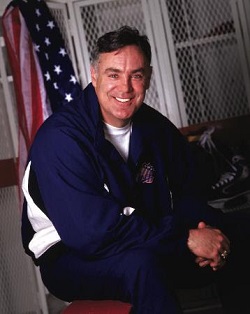 Backs against the wall, facing what seems like impossible odds … there's a lot of parallels between what the biodiesel industry is facing these days with possible cuts to its share of the Renewable Fuel Standard (RFS) and what the 1980 U.S. hockey team faced more than two decades ago, as the team got ready to face the mighty Soviet Union. But miracles do happen, and that squad took home gold that year, beating those stacked odds. The U.S. biodiesel industry has its own hill to climb, so it seems rather appropriate that for the coming National Biodiesel Conference, the National Biodiesel Board (NBB) has announced Olympic gold medalist Jim Craig, goalie for the 1980 USA "Miracle on Ice" Hockey Team, will deliver the keynote address.
He is best remembered for his outstanding goaltending when the U.S. team beat the heavily favored Russians and went on to win the Olympic gold medal in what's been labeled the greatest sports moment of the 20th Century.
Craig's message comes at an appropriate time, with many people in the biodiesel industry facing adversity due to uncertainty over the federal Renewable Fuel Standard. Craig's story shows a come-from-behind victory is never completely out of reach!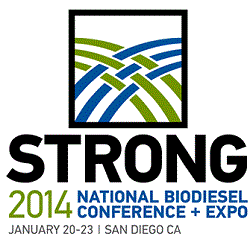 Craig is currently president of Gold Medal Strategies, a motivational speaking and sales training company. During the past 30 years, he has inspired and provided strategic direction for more than 500 organizations and some of the world's most recognized brands. Craig's latest business book, Gold Medal Strategies, Business Lessons from America's Miracle Team, was published in 2011.
The folks from NBB also remind you that the 2014 conference comes two weeks earlier than previous years, running Jan. 20-23, 2014 so you need to hurry up and get your reservation in for THE biodiesel event of the year before prices go up on Jan. 3.