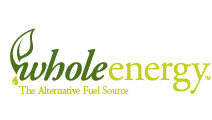 A Washington state-based biodiesel distributor opens a new glycerin refinery. This article from Biodiesel Magazine says Whole Energy of Bellingham, Wash. opened its new facility in Mount Vernon, Wash.
Since 2006, Whole Energy has been exploring the potential pathways for upgrading and using glycerin in various commercial applications. In 2010, Whole Energy applied for state funding, which was awarded by the end of 2010. Due to unforeseen circumstances, the project had to be revised by placing Whole Energy as the lead applicant. The revised project and facility plans were put in place and, despite a year-long delay, the plant is now up and running.
Atul Deshmane, president of Whole Energy, says the company plans to wait until after the Holiday Season to ramp up production. Currently, Whole Energy is optimizing the process during the commissioning phase.
The new refinery can process 15,000 tons of crude glycerin per year using a standard distillation process with reflux. The refined glycerin is between 85 and 95 percent pure.
A grand opening is expected in the near future.