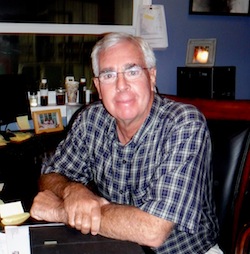 Staurt Lamb, president and CEO of Stuart, Florida-based Viesel Fuel LLC, embarked on the journey to revolutionize the way biodiesel is made about one-and-a-half years ago. The company is focused on "junk oils and greases" as its feedstock. Using a process of enzymes and resins, Lamb believes they can produce biodiesel cheaper than anyone in the country and also believes they are the only company using this type of technology to produce ASTM quality biodiesel.
Lamb's family owned business employes 45 people and he embarked on this venture because he thought it was the right thing to do and because he thought it was part of his continuing service to this country – he is an ex fighter pilot who severed in Vietnam.
But the announcement by the EPA of its proposed 2014 renewable fuel volumes as part of the Renewable Fuel Standard (RFS) has made his venture questionable. Lamb said he counted on the RFS to help make his business successful.
"Without these mandates, without this criteria, without this support from the United States government, I cannot make this fuel and put it into the marketplace and compete with major oil companies," said Lamb.
He notes that he can't succeed, not because he didn't follow through on his commitment, but because the United States has changed its commitment to him. "I'm in a difficult position now. Without this support, I face bankruptcy that will put 45 people out of work."
Listen to Stuart Lamb's comments about the RFS during a media call hosted by the Advanced Biofuels Association (ABFA). U.S. Breaks Commitment to Biofuels Industry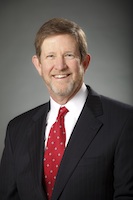 Wayne Simmons, President and CEO, Sundrop Fuels and Chairman, ABFA noted during the call that as Chairman, he represents many advanced biofuel companies, such as Sundrop Fuels, who are looking for investments to advance their technologies. He said without this investment, that is tied to the RFS, these businesses can't move forward. RFS = demand = stability for the investment community, said Simmons.
Listen to Simmons comments about the RFS: No RFS = No Investment = No Advanced Biofuels