So what does Wall Street think of the EPA's 2014 proposed rule for the Renewable Fuel Standard (RFS). This question was asked during a media call hosted by the Advanced Biofuels Association (ABFA) in anticipation for the EPA public hearing on December 5th regarding their proposed rule. And the answer was given by Pavel Molchanov, SVP and Equity Research Analyst, Raymond James & Associates Inc.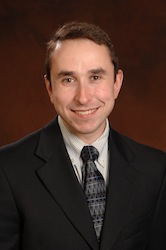 Molchanov has covered the biofuels industry, both first generation and second generation since 2006. He framed some of the issues surrounding the RFS in terms of investors and capital markets. He brought up an interesting fact that is not often spoken about and that is the RFS is scheduled to sunset in 2022 and unless Congress votes to expand the legislation, then states will have to take on the roll of continuing the use of biofuels in the transportation fuel sector.
He explained that the "nine year cliff" that faces the industry in 2022 is distinctly unhelpful especially for the debt markets.
This year the EPA lowered the proposed renewable fuel volumes for the first time ever and this is a problem. This is a problem, explained Molchanov, "Because if there is a mandate and the mandate is effectively set aside by the EPA on essentially this unilateral basis, well its not much of a mandate. From the standpoint of what investors think about of the stability and credibility of the nation's biofuels policy, both of these aspects of the RFS are certainly not ideal and not helpful at all."
Listen to Pavel Molchanov's remarks during the press call here: What Does Wall Street Think of the RFS?