Renewable Fuels Association (RFA) President and CEO Bob Dinneen will be the keynote speaker at the 8th Annual Iowa Renewable Fuels Summit and Trade Show hosted by the Iowa Renewable Fuels Association (IRFA). The event takes place January 28, 2014 at The Meadows Conference Center at Prairie Meadows in Altoona, Iowa.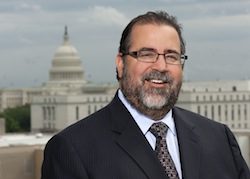 IRFA notes that under Dinneen's leadership for more than two decades, the RFA has been a driving force behind creating a dynamic and robust national ethanol industry. Dinneen was instrumental in enacting the Renewable Fuel Standard (RFS) in 2005 and, two years later, in expanding the RFS to 36 billion gallons by 2022.
"As the ethanol industry faces one of its most challenging times in history, we're fortunate to have RFA and Bob Dinneen leading the charge to preserve and advance the federal Renewable Fuel Standard," said Rick Schwarck, IRFA President and President of Absolute Energy in St. Ansgar. "Powerful forces stand in staunch opposition to the RFS and development of next generation ethanol. Summit attendees are lucky to hear the latest RFS and ethanol insight from a top insider like Dinneen."
The Renewable Fuels Summit and Trade Show is free and open to the public. To register and learn about sponsorship and trade show opportunities, please click here.