During a press call today, Advanced Biofuels Association (ABFA) President Micheal McAdams said the EPA's proposal would be a devastating blow to the many companies working today to fulfill the promise of the Renewable Fuel Standard (RFS) by raising capital, building manufacturing facilities and actually producing advanced biofuels that cut greenhouse gases in half compared to gasoline.
In their proposed rule, EPA announced it is considering a range of between 2 billion and 2.5 billion ethanol-equivalent gallons for advanced biofuel in 2014 and has proposed 2.2 billion gallons as the volume target. For comparison sake, 2.2 billion gallons represents a 20-percent reduction from this year's advanced biofuel requirement of 2.75 billion gallons and a greater than 40-percent cut from the 3.75 billion gallons contemplated by the RFS statute.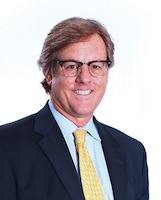 "Let me be clear," said McAdams during the call, "that the advanced biofuels industry is here today and investing for tomorrow. Innovative companies have responded to the challenge of producing cleaner, low-carbon fuels by spending a collective $14 billion on the development of advanced and cellulosic biofuels. But EPA's proposal will devastate that progress and chill any future investments.
Listen to Michael McAdams remarks during the press call here: Advanced Biofuels Industry is Here to Stay
McAdams noted three key points he wanted to make as the 60-day comment period begins and said he would be delivering this message in his testimony during the EPA hearing tomorrow.
Number One: EPA's proposed RFS reductions fall disproportionately on advanced biofuels. The EPA is proposing to cut volume requirements for advanced biofuels by more than 40 percent when compared to the requirements written into the RFS statute. In contrast, EPA is proposing to reduce volume requirements for conventional biofuels by less than 10 percent. We're left scratching our heads and wondering why EPA would deliver such a disproportionately large blow to the category of renewable fuels that reduces greenhouse gas emissions the most. It's unfair and counterproductive to the Obama administration's stated goal of reducing climate change.
Number Two: EPA's Monte Carlo model will always roll snake eyes for the advanced and cellulosic biofuels industry. That's because EPA's proposed methodology for setting upcoming RFS targets looks backwards at the average of historical data, rather than forward to future production levels. For our evolving industry, such a policy will ensure a continuous oversupply of advanced biofuels compared to what the EPA model forecasts. This imbalance will in turn crater the value of the renewable identification numbers (or RINs) that are assigned to each ethanol-equivalent gallon of biofuel. RIN prices are instrumental to financing the development of future advanced and cellulosic biofuel facilities, and the agency cannot support the emergence of a low-carbon, innovative industry by looking through the rear-view mirror.
Number Three: EPA should set RFS standards that encourage production and consumption of all available advanced biofuels. There are no other fuels available today that deliver greater reductions in greenhouse gases than advanced biofuels. For an administration that is committed to addressing climate change, this proposal leaves low-hanging fruit still in the tree by setting consumption targets below available levels of advanced biofuels, plus carry-over RINs. As I said, ABFA takes issue with EPA's Monte Carlo model. But even using the agency's lowball estimate, EPA predicts up to 3.23 billion gallons of advanced biofuel will be available next year. This estimate is in line with ABFA's conservative forecast that our industry will generate at least 3.2 billion RINs in 2013 that qualify as advanced biofuels, exceeding this year's target by at least 500 million gallons and generating that many carry-over RINs.